James Choi, M.D.
Dr. Choi is a board certified urologist with over 20 years of clinical experience and providing superior patient care for men, women and children. He has expertise in cancer and noncancerous issues of the kidney, bladder, prostate, and female/male genitalia.

Dr. Choi received his undergraduate degree from the University of Rochester and his medical degree from New York University School of Medicine. He completed his training in surgery/urology at New York-Presbyterian Hospital/University Hospital of Columbia and Cornell. He has participated in numerous basic science and clinical urological research projects along with authoring several peer-reviewed journal articles that were published in renowned U.S. scientific journals. Dr. Choi has been recognized as one of "New Jersey's Top Doctors" in New Jersey Monthly Magazine.

He is a violinist and trained in classical music. He is a soccer enthusiast who enjoys playing golf with his wife and 2 children.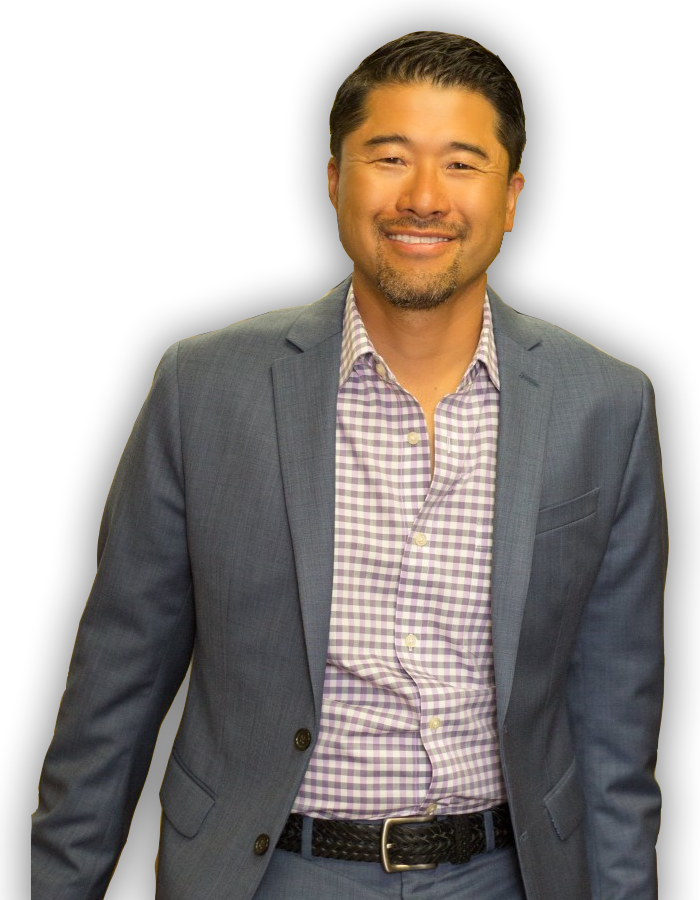 PROFESSIONAL EXPERIENCE

Attending in Pediatric and Adult Urology, Adult and Pediatric Urology of Hunterdon, Flemington, NJ — February 2007 – Present
Attending in Pediatric and Adult Urology, Summit Medical Group, Summit, NJ — June 2001 – September 2006
Participated in several clinical research projects including prostate cancer and overactive bladder. Member of
Finance Committee. Featured in New Jersey Monthly Magazine, April 2004 "Hope for Women with Urinary
Incontinence."
EDUCATION AND POST GRADUATE TRAINING

Columbia Presbyterian Medical Center, Columbia University, New York, NY
Chief Resident in Urology (June 2000 – June 2001) Supervised the education of 30 medical students and 10 surgical Interns
Resident in Urology (June 1997 – June 2000)
Resident in General Surgery (July 1995 – June 1997)
New York University School of Medicine, New York, NY
Doctor of Medicine (May 1995)
University of Rochester, School of Arts & Sciences, Rochester, NY

Bachelor of Sciences in Microbiology, Cum Laude (May 1991)

PUBLICATIONS
Incidence and Surgical Repair Rates of Hypospadias in New York State
Choi J, Cooper KL, Hensle TW, and Fisch H
Urology, 57(1); 151-3, 2001
The Expression of Senescence-Associated B-Galactosidase (SA B-gal) in Enlarged Prostates from Men with Benign Prostatic Hypertrophy
Choi J, Shendrik I, Peacocke M, Ikeguchi EF, Peehl D, Katz AE, Benson MC
Urology 56: 160-166, 2000
Laparoscopy in Urology
Choi J and Goluboff E
Urology Board Review 7, p. 4, 2000
Review of Laser Prostatectomy
Choi J, Ikeguchi EF, Te AE, Kaplan SA
Review in Urology, 1999
Bladder Outlet Obstruction in Males
Ikeguchi EF, Te AE, Choi J, Kaplan SA
Voiding Dysfunction: Diagnosis and Treatment. Appell, R.A. Ed.
Totowa, NJ: The Humana Press, Inc. 1999

Specific Sequences of Fibronectin Activates Protein Kinase C Signal Transduction Pathway to Invasive Bladder Cancer
Margolis EJ, Choi J, Shu WP, Liu BC
Cancer Letters 100 (1-2); 163-8, 1996
Bacilus Calmette-Guerin (BCG) Interacts with the Carboxyl Terminal Heparin Binding Domain of Bibronectin: Implication of BCG Medicated Antitumor Activity
Cheng DLC, Shu WP, Choi J, Margolis EJ, Droller MJ, Liu BC
J Urology 152(4); 1275-80, 1994
PRESENTED ABSTRACTS

Characterization of Lower Urinary Tract Symptoms and Prostate Parameters in Asian Men Compared to Caucasians, Hispanics, and African Americans
Choi J, Ikeguchi EF, Te AE, Kaplan SA
American Urology Association Annual Meeting, Atlanta, GA, 2000

Cellular Senescence: A Novel Mechanism Explaining the Development of Benign Prostatic Hyperplasia
Choi J, Shendrik I, Peacocke M, Ikeguchi EF, Katz AE, Buttyan R, Benson MC
American Urology Association Annual Meeting, Dallas, TX, 1999

Time to Normalization of Serum Testosterone Levels After Withdrawal of Androgen Deprivation Therapy
Nejat RJ, Rashid HH, Choi J, Noble CB, Fagelman E, Katz AE, Benson MC
American Urology Association Annual Meeting, Dallas, TX, 1999

BCG Prevents Tumor Cell Progression by Interaction with Specific Sequences of Fibronectin which induces Human Bladder Tumor Cell Motility via Protein Kinase C
Choi J, Margolis EJ, Shu WP, Droller MJ, Liu BC
American Urology Association Annual Meeting, San Francisco, CA, 1994

CERTIFICATIONS AND LICENSURE
American Board of Urology (March 2003)
Medical License in New Jersey (June 2001)


PROFESSIONAL SOCIETIES
New York Section of American Urology Association
American Urology Association


LANGUAGES
English
Korean


EXTRACURRICULAR INTERESTS
Classical Music, Violin, and Golf